Fantastic Nursing Opportunities on the "Emerald Isle"
04 Jul, 2022
5mins
The "Emerald Isle" is of course better known as Ireland. Ireland was christened the "Emerald...
The "Emerald Isle" is of course better known as Ireland. Ireland was christened the "Emerald Isle" thanks to the exceptionally green countryside that characterises the Irish landscape, making it a stunning place to both live and work.
At Kate Cowhig, we are currently
recruiting for nursing opportunities
in Irish university hospitals across the country in both theatre and intensive care (ICU) positions. We have vacancies at:
Cork University Hospital
,
Galway University Hospitals
, the
Nass General Hospital
in Kildare,
Connolly Hospital
in Dublin, Our Lady of Lourdes Hospital in Drogheda, The Midland Regional Hospital in Laois, the Waterford Regional Hospital and last but by no means least, the Sligo General Hospital.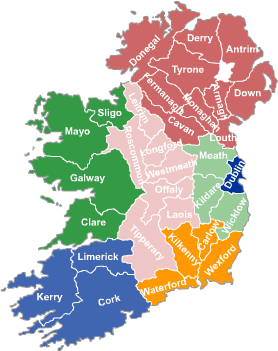 (Image Reference: Irish Tourist.com)
How do University Hospitals Differ from Other Hospitals?
The fundamental difference between a university hospital and a non-university hospital is not a question of quality! It is simply that university hospitals are associated to a particular university or medical school. Therefore, they are often also known as teaching hospitals and are designed to accommodate exactly that,
teaching
. There is usually an emphasis on
research
in these environments and surgical and medical teams will often undertake more
experimental surgeries
and
cutting edge drug treatments
to help make progress in the field. However, University hospitals can often be very busy and at times hectic! Choosing the right hospital for you is an important step in ensuring you end up working in an environment that stimulates and supports you. As such, it is important you do your research first, talk to people who already work in the hospitals you are considering to get first hand advice and of course,
you can always email us
for extra details, advice and support in finding your ideal healthcare career.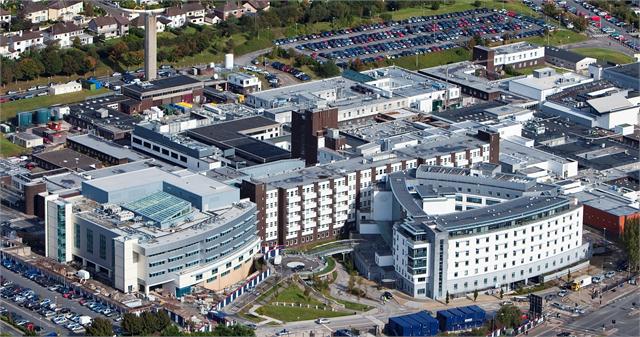 Cork University Hospital (Image Reference: Aps Parking.com)
The Nursing Opportunities in Ireland
There are numerous nursing opportunities available in Ireland but in particular we are looking for nursing interested in working in hospital theatres or in intensive care units. By deciding to become a theatre nurse you will work as part of a
perioperative team
. This team includes professionals such as surgeons, anaesthetists, ODPs, healthcare assistants and porters. In more specialized surgical procedures these teams can be even more diverse too.
A career as a theatre nurse
offers many opportunities to either diversify or specialise your skills depending on your preferences. Often when working in a day surgery environment, theatre nurses rotate roles during the surgical process and can really diversify their skill sets and the types of cases they handle. However, it is also possible to specialise in a particular area of theatre nursing such as post anaesthetic care or scrubbing. Either way, this job is not all about being in surgery, it also involves liaising with other staff members, data input, ordering supplies and much more. An ideal role for someone who enjoys a highly stimulating environment with opportunity to constantly learn, adapt and progress!
Working as an ICU Nurse
As an intensive care (or critical care) nurse in Ireland you will be working with patients that require the utmost care and attention. As with theatre nursing, this type of role offers the opportunity for nurses to either work with intensive care patients suffering with a wide range of different problems (this is usually the situation in smaller hospitals) or to specialise in caring for patients needing a specific type of intensive care. Typically nurses working in ICU's will be responsible for just 1 or 2 patients but the role involves a lot of different responsibilities. These include: liaising with patients' families which can often involve discussing sensitive issues, making informed choices about further treatments for your patients and the day to day care such individuals need including bathing and so on. If you have a strong interest in
patho-physiology
or
pharmacology
rather than surgery then embarking on a career as an ICU nurse could well be the best choice for you.
Nursing in Ireland
To work as a nurse or midwife in Ireland you will need to register with An Bord Altranais in order to practice. In order to complete your registration you will need to complete an application form detailing your nursing experience since your graduation date, the details of the educational institution where you undertook that training, any details or current registrations you hold for practicing nursing with any relevant authorities such as the NMC (National Midwifery Council) and finally your birth certificate, photograph and required application fee.The application forms and further details of the process can be found on the
Al Bord Altranais website
.
Salaries for ICU and theatre nurses in Ireland range from
€27,211 – €39,420 per annum
as per the HSE scale. You will also receive additional pay for shift differentials. The positions we are now recruiting for are
permanent, totalling 39 hours a week
, with 24 days annual leave plus 9 Public Holidays included in the contracts. You will have the opportunity within these roles not only to work in some of the largest, busiest and most exciting hospitals across Ireland, but also to join the
HSE pension scheme
and complete your
higher diploma in ICU and theatres
, which will be
fully funded
. Each of these nursing opportunities offers the chance to develop professionally and further your nursing education. You will also be eligible for
four weeks free accommodation
to help ease your relocation to Ireland. You must have 1 year's experience in nursing to apply.
Galway, Ireland. (Image Reference: Zuhairah- World Travel Destinations)
Ireland has a rich and diverse culture, some aspects of which you may have heard about like St Patrick's (Paddy's) Day and the legend of the leprechauns and some of which might come as a surprise. There is also big tradition of music and dancing in Ireland with many famous bands, singers and musicians calling the island home. For all the country may be small, you certainly won't find it dull. On a more practical note, here are some quick snippets about the language, religion and currency of Ireland plus on or two other useful facts.
The official currency of The Republic of Ireland is the Euro not Pound Sterling which is the currency in Northern Ireland only.
There are two official languages in Ireland: Irish Gaelic and English although it is the latter that is more dominant. You will not be required to speak Irish Gaelic for these nursing roles we have available.
Most of the Irish community is Christian and in particular Roman Catholic. This is reflected in the country's general prohibition of abortion.
Irish citizenship can be claimed either through birth or descent or for foreign nationals, it can be granted through "naturalisation". Ireland also recognizes dual citizenship.
The Irish climate it similar to that of it's neighbour Great Britain, with average annual temperatures of around 9 degrees Celsius.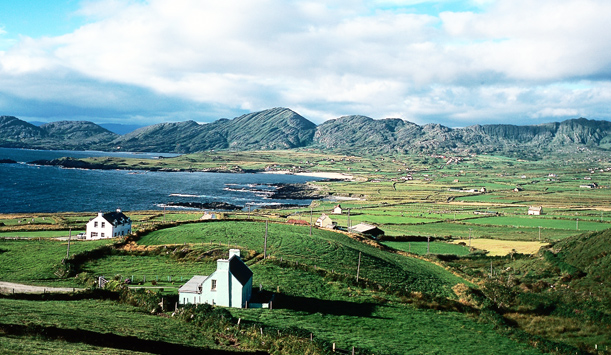 West Cork. (Image Reference: Ireland.com)
If you have any more questions about any of the nursing opportunities we have available in Ireland or about the country itself and how to register as a nurse, then do not hesitate to get in touch, you can either
email us
or call: +353 1 671 5557 to talk to our team in Dublin.