How to Prepare for an Interview When You Haven't Had One in Awhile
14 May, 2022
5mins
1. Practice makes perfect It is normal to have doubts or anxiety about interviewing after a ...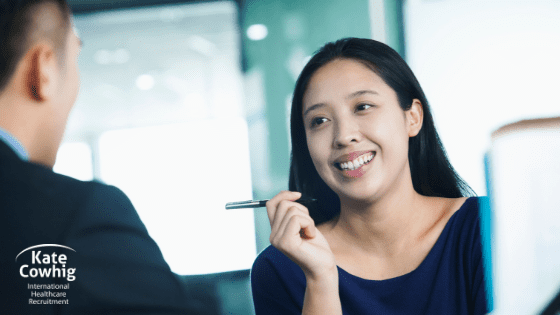 1. Practice makes perfect
It is normal to have doubts or anxiety about interviewing after a long time, but by preparing yourself in advance you will become more confident in the interview which will result in the interviewer becoming more confident in you. In this case, practice makes perfect. Ask a friend or a family member to carry out a mock interview with you. We would first suggest doing a mock
face to face interview
and then conduct a mock
Skype Interview
. Do these mock interviews until you become more comfortable in what you are saying and most importantly when you start
believing
what you are saying. Here in KCR, we carry out a mock Skype interview before your official Skype interview with the Hospital. We will run through routine interview questions along with general questions regarding your current hospital experience. The idea behind this is to make you feel more confident in yourself and your skills prior to your official interview with the hospital. You could also practice out loud in front of a mirror, it is often difficult to talk yourself up but by practicing smiling and your body language, it will help you become more comfortable with yourself.
Prepare for any questions regarding gaps in your employment
While preparing for your interview, its essential that you develop short, simple answers that address potential red flags, such as a gap in employment or a change in your unit. Take this opportunity to demonstrate what you've learned from your time off and what skills you gained from bouncing back into the workplace. It's important to showcase how you have progressed in your career and how you are adaptable to change. Most importantly, it's essential for you to show how passionate you are about your job and how determined you are to progress further in your career. Keep in mind that to apply for hospitals in the UK you must have 12 months acute hospital experience. If this is not the case for you, we would recommend you go back to an acute hospital with 150+ beds and then contact us after obtaining the desired work experience.
Practice using Skype
Skype interviews are becoming a common practice in the screening process, especially when it comes to international nursing positions. Interviewing on Skype gives you the opportunity to interview for your dream nursing job – without having to travel. Please check out our blog on further details on how to best prepare for a Skype Interview. Click
here
.
Learn how to handle a mistake
It's important that you know how to handle the situation when you make a mistake. The key to overcoming them is to handle them with confidence and maturity. In this kind of situation, you should either a) rectify the mistake immediately b) move past the mistake and make sure you do not carry this mishap forward into the next question. It's important that you learn from this mistake! Take note of the question and look into it further after the interview to make sure it does not happen again. You are only human so mistakes can happen but its what you learn from the mistake is what makes you a better candidate. If you believe relocating to the UK is the best career move for you and you meet the requirements as stated below, please email your CV and your results to
info@kcrjobs.com
For nursing jobs in the UK, candidates must have:
An overall Academic IELTS band score of 7 ( Speaking 7, Writing 6.5, Reading 7, Listening 7)
12 months acute hospital experience.
We are currently hiring across a range of specialties in the UK please do not hesitate to contact us on +353 1 6715557.[/vc_column_text][/vc_column][/vc_row]